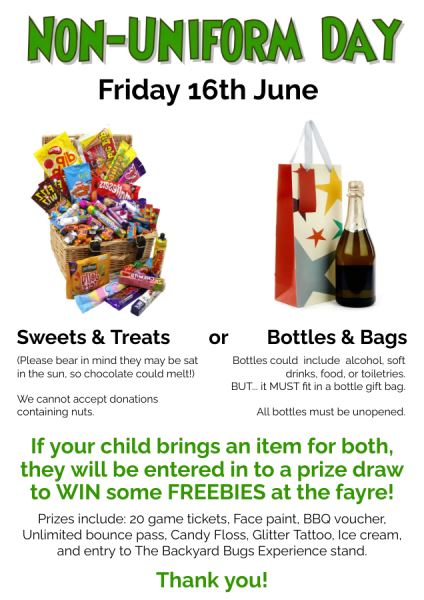 Non-Uniform Day
Pupils are invited to wear their own clothes to clothes in return to a donation (or two!) to our tombola's, for the Summer Fayre.
We are after:
Sweets & Treats
Bottles & Bottle Bags
Please bring your donation in and give to one of our FOWS volunteers at drop off time on Friday 16th June.
You may be aware that we have previously been able to hold two donation days. Due to several other dress up days planned by the school over the next few weeks we are only doing one this time. We HOPE very much that you will be able to bring a donation to each tombola with you. And to encourage this, every child that arrives with two donations will be entered in to a raffle to win some freebies at the fayre!
Thank you for your support!